David and Josh are the proud pair behind the Instagram handle Justoffroselane. A place dedicated to sharing their beautiful first home just before covid hit.
Like the rest of us, back in 2020, they were queuing outside the DIY stores, 2m apart – remember those times? And decided to document the renovation progress.
Described as a period property, David and Josh own a lovely, terraced house in Northwest England. Mix a passion for Pinterest and a love for a vintage-inspired décor and you have the tools to create a magazine-worthy home just like Justoffroselane.
The couple has quickly built up a following with their love for interiors and warm personalities shining through every story and caption.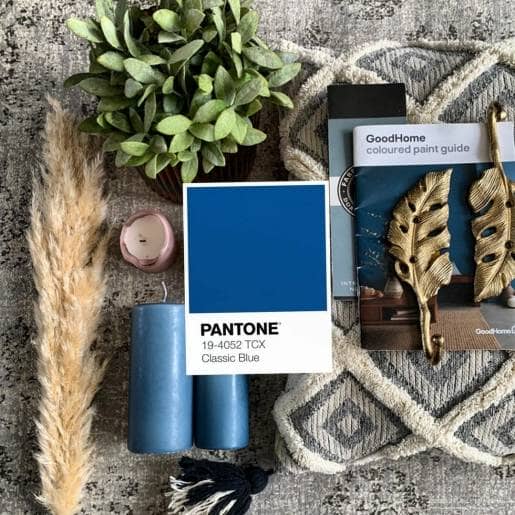 If any, how much of this bathroom renovation did you do yourselves?
We wish we were this brave… but unfortunately, our talents don't lie in labouring. Anything involving electrics or plumbing we left to the professionals However, we ripped out a few of the tiles and decorated the space once it was complete.  We would still be installing the bathroom if it was left to us!
How did you go about choosing your bathroom products and why did you go for traditional pieces? 
We see a lot of inspiration online, and time and time again the Big Bathroom Shop was coming up when comparing products/reviews.
The quality of the products and wealth of information on the website really assured us that we were making the right choices throughout.
Our homestyle is all about embracing the period features with a blend of mid-century modern, so choosing traditional pieces to complement our home was an obvious choice. That's why we opted for a brass finish because it brings such a luxurious feel to the space! And you know with traditional fixtures and fittings, you can never go wrong, it will always be in style. That's another reason we chose traditional, for the longevity. We paired the traditional elements with an art deco feel. The graphic floor is bold, but not too overbearing. Everybody who has visited our home has loved the bathroom. It just feels surreal that we have this little space of luxury to unwind in each day.
Pinterest is also a really handy tool for linking products that look similar too, really helpful when it comes to budgeting.
Have you got any tips for those wanting to redecorate/ renovate on the budget?
Mood board your vision, save photos on Instagram, read reviews and shop around! Pinterest is really good for comparing similar products from different retailers. Look out for sales and note when these usually occur, then you know for future reference when a sale is due. We took advantage of the January sales
If any, are there any planning mistakes/ errors you made that you'd suggest people avoid?
Maybe not so much an error but really evaluate what material you're using or speak to the bathroom fitter/tiler before purchasing. For example, originally we were going to use sheeted mosaic flooring thinking it was an easy choice, turned out the quality of the mosaic (from a big high street DIY store) wasn't the best and ended up with us frantically running around trying to find an alternative before our tiler left for their next job.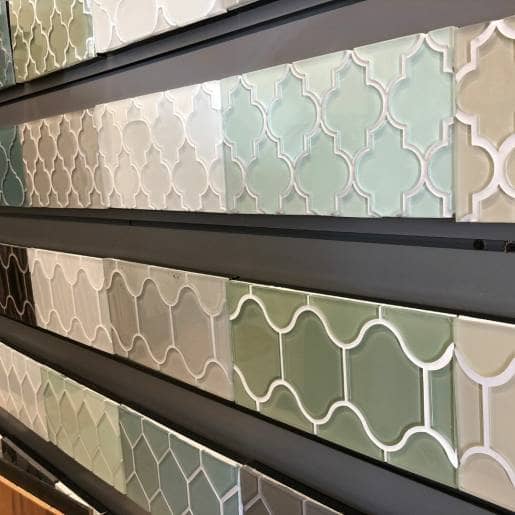 How do you feel about your new bathroom and what is your favourite thing about it? 
We love our bathroom. It feels like a boutique hotel bathroom. We originally had a bathtub which was way too big for the room. Now we have a walk-in shower which has given us a lot more space. This has got to be our favourite thing about it, it feels less crowded and carefully considered.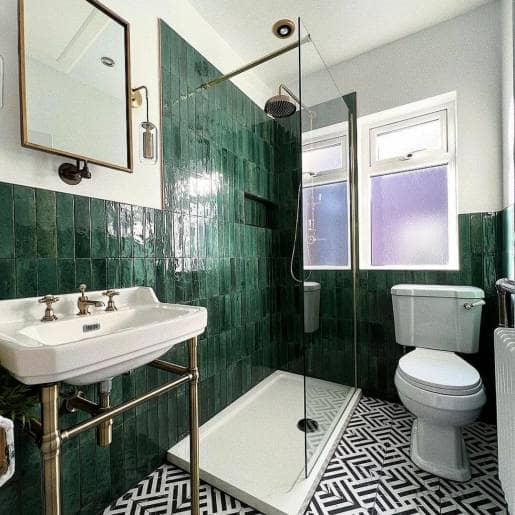 How much did your renovation cost? And knowing what you know now are there any money-saving tips you could suggest?
In all, our bathroom renovation cost £4,800. That's everything! Electrical, plumbing, fit, rip-out, skip hire, tiles, and tiler. The one thing I would suggest to save money is to source the materials yourself and note when retailers usually hold sales i.e. bank holidays, mid-season sales, etc. The little 10-15% off here and there can soon add up. And don't settle for the cheapest fitter, always go with the middle quote. The cheapest might actually cost you more in the long run if they do a shoddy job! You're spending your hard-earned money on a bathroom, might as well make sure its installation and finish are spot on!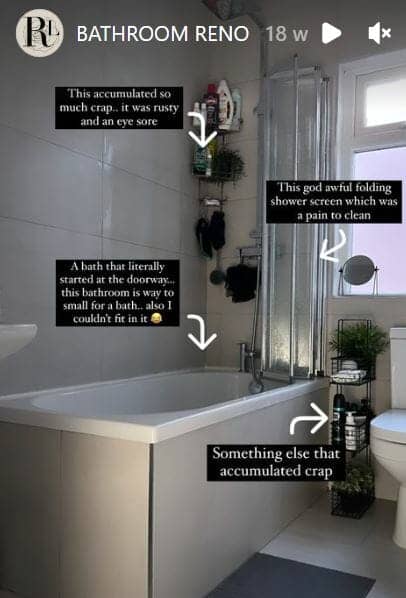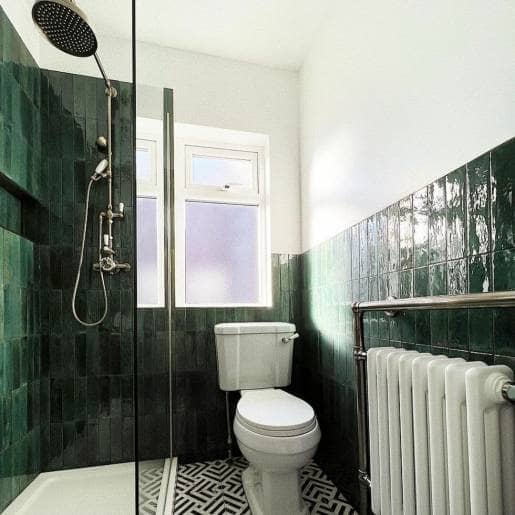 SHOP THE LOOK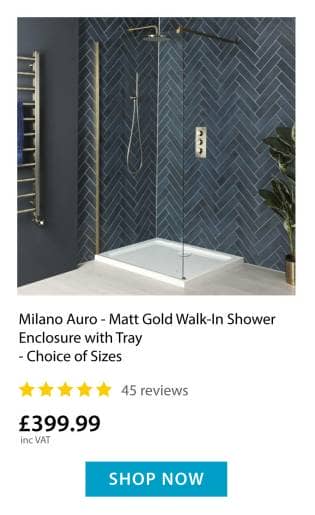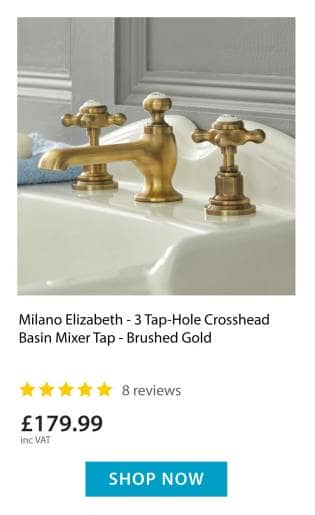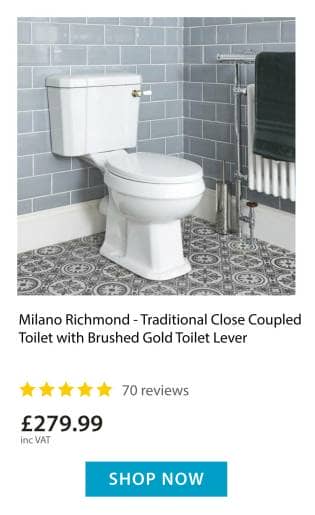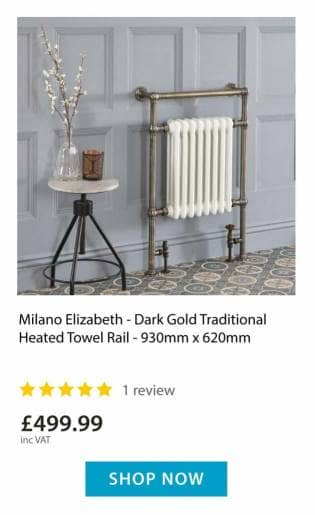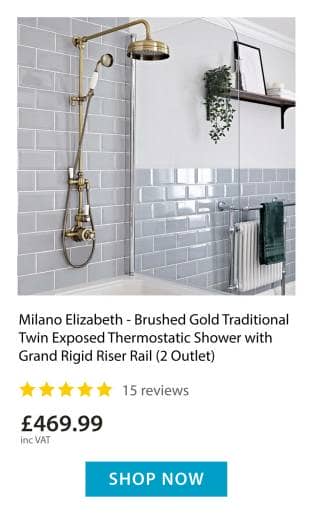 Find David & Josh on Instagram for more home inspiration and plenty of laughs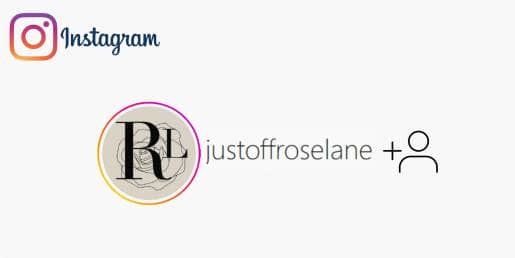 Rikki has a passion for interior design and an even bigger passion for writing about it. When she isn't writing about gorgeous bathroom interiors, you'll find her discovering all of the latest trends.

Credit: Source link