Learn to make a pebble bath mat with simple materials and techniques.  
For all those stay-at-home moms who have very busy lives, this DIY is for you! Or anyone who loves an excuse to be pampered just a bit every day. 
Unfortunately, going to the spa isn't a realistic or practical option for many of us. Which is why something as simple as this DIY Pebble Bath Mat can make the world of difference, turning an everyday shower into a treat. So take comfort the next time you get a spare minute to soak in some suds! 
Here's how to make a pebble bath mat to give your bathroom a spa-inspired atmosphere:
Materials
Step
Clean and dry the surface of your rock. Press slowly so that equal parts of the hardener and resin are dispensed. Mix the two parts well for about a minute. 
Step
Press the rock to your floor mat firmly for about 3-5 minutes.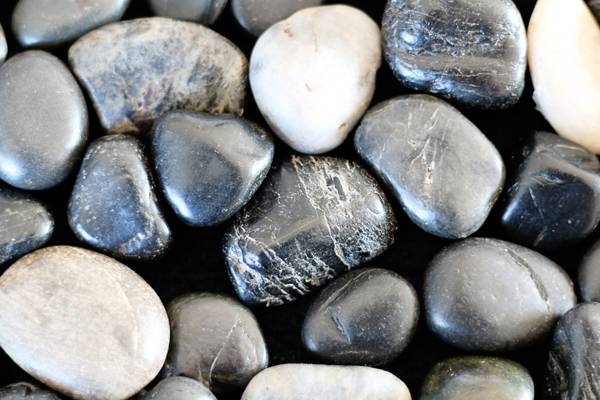 Repeat steps one and two until the entire surface of your mat is covered with the stones. Allow to dry for at least 30 minutes before moving your mat or manipulating it in any way. 
Optional: Place a heavy weighted object over your pebble bath mat to secure the stones in place while drying! 
Step
Once your stones have dried completely, simply place in your bathroom or an outdoor area and enjoy! 
You can make your bath mat as big or small as you desire, depending on your space. Sticking to mainly black, grey and white stones will give your bathroom an instant modern feel. Not only will your space have that retreat-like feel, but every time you step out onto that smooth stone surface, your feet will be grateful for that mini foot massage!   
---
Here are some pictures of the finished product!
Photo: Lidy Dipert
Photo: Lidy Dipert
These pebble mats aren't just great in bathrooms but work wonderfully in entryways and balconies as well. Happy crafting! 
Interested in learning more about Bathroom DIY projects?
Check out some more project ideas here!
Credit: Source link