Small bathrooms can make it tricky to add your dream interior touches to and squeeze everything in.
So, as we just love to discuss all things bathroom related, we thought we'd get our heads together and create a short list of top game-changing small bathroom tips!
By following these three simple design tips, you'll discover how to give the illusion of more space, and probably transform the look and feel of your whole bathroom.
1 – Install an oversized mirror
Mirrors draw light and attention in a bathroom and are often the only things on the walls.
Small boxy cabinet mirrors are commonplace in bathrooms but can actually make the room feel smaller.
"By purchasing a large, rimmed, oversized mirror, you can create the illusion of a taller, wider room."
2 – Add wall hanging furniture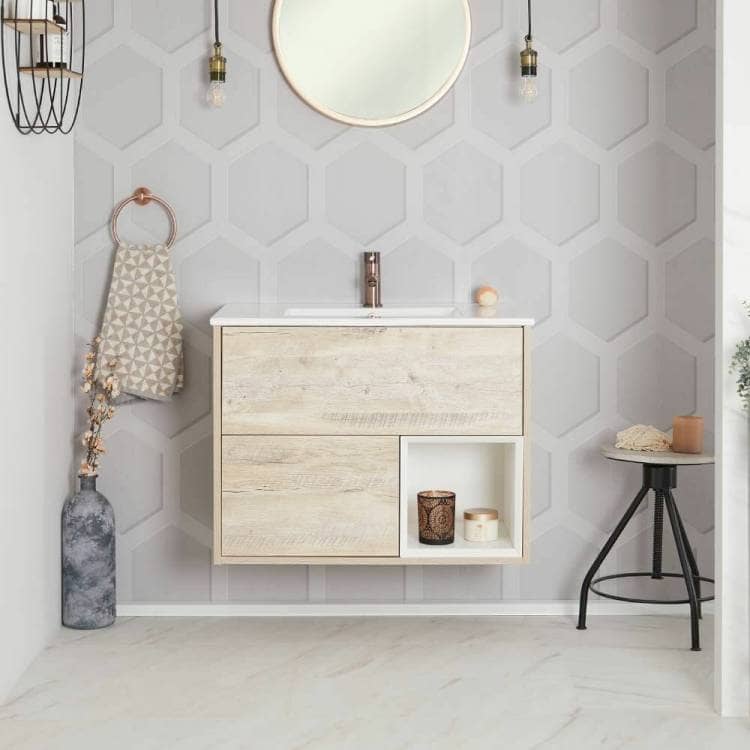 Getting furniture off the floor will allow a design vision to reach to the edges where the walls meet the floor.
This helps give the feel of a bigger room, so switch standing cabinets and built-in baths to wall hanging furniture and freestanding roll top baths.
"It can be tempting to add lots of storage into bathrooms, but we'd recommend being clever with positioning. Wall hanging or corner units can help save space and provide more opportunities for your eyes to reach the edges of the room."
3 – Use a dark paint colour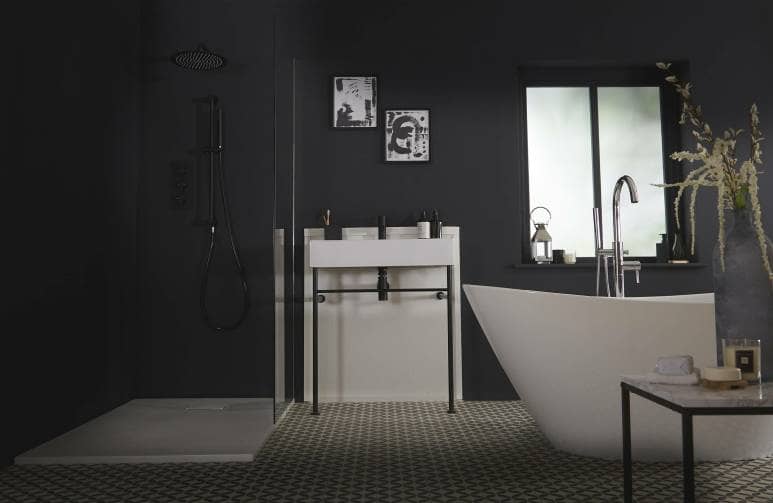 White is often the go to paint colour when wanting to create the illusion of a bigger space, but darker colours can be just as effective if used cleverly.
Darker shades can in fact make walls fade into the background so that they appear to be further away.
The edges of the room also blur into shadows, especially on an evening when artificial light is used.
Tap into the biophilic trend and opt for a deep forest green or go for a luxurious hotel feel and introduce slate grey.
"Don't let a small bathroom diminish your desires for a beautifully designed bathroom with all the bells and whistles. Following simple tips and tricks like above can allow you to work almost every style and trend into any space."
How have you made your small bathroom bigger on the eye?
Got a top small bathroom tip?
Why not tag us in your pictures on Instagram (big_bathroom_shop) or hop over to our Pinterest account and let us know what you'd like to share!
And don't forget, you can always drop a comment below to tell us all about your own game-changing small bathroom tips.
Rikki has a passion for interior design and an even bigger passion for writing about it. When she isn't writing about gorgeous bathroom interiors, you'll find her discovering all of the latest trends.

Credit: Source link