I think it's fair to say that we would all love an 'Insta-worthy' bathroom, but with 1.2 million #bathroominspo hashtags out there, how do you filter down to the best trends? We're here to help you get an Instagram-approved bathroom using the hottest Instagram trends.
You'll be thrilled to learn that we have scaled the hashtag data and reviewed hundreds of Instagram trends to bring you the most popular and inspiring features that will transform your bathroom into a viral-worthy space.
Featuring everything from the top colour schemes to trending tiles and more!  
So, let's break down the five of the most popular bathroom trend hashtags currently on Instagram:
#vanity 2.6m posts
#freestandingbath 94.8k posts
#cementtile 73.7k posts
#brassware 34.7k posts
#blackbathroom 33k posts
Vanity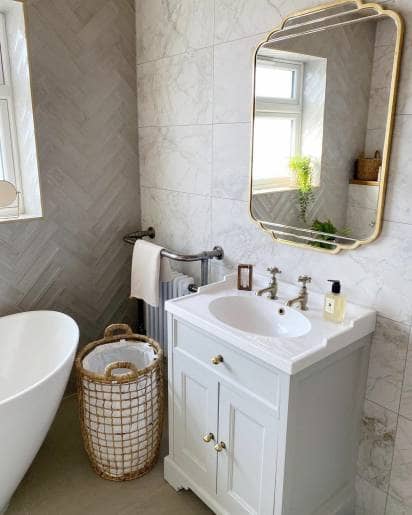 You can never have enough storage, especially in busy family homes and it's crucial that your bathroom provides plenty of ways to hide things away. Looking for places to store less-than-pretty toiletries is easy when you have a stylish yet simplistic bathroom vanity cabinet. The vanity will help achieve more of a minimal look for your bathroom. Always remember to add personality and flare with eclectic ornaments such as quirky vases, candle holders, and larger floating mirrors – to really make it Instagrammable.
Freestanding Baths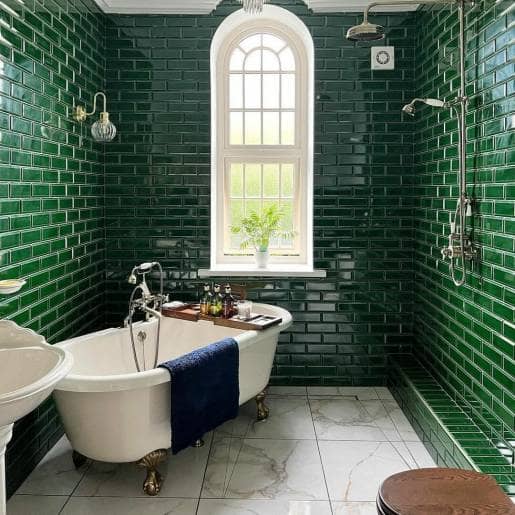 Freestanding baths are becoming a bathroom must-have. Think of them as a statement piece and remember that placement is everything. Placing a freestanding bath by the window will give the illusion of space and helps ventilation prevent mould or mildew. Alternatively, placing it just off the centre of the room will give it a hotel-inspired luxury look.
With over 94.8k #freestandingbath posts on Instagram, this style of tub is top of the trends. Freestanding tubs add a touch of timeless elegance to almost any bathroom interior style.
Cement Tiles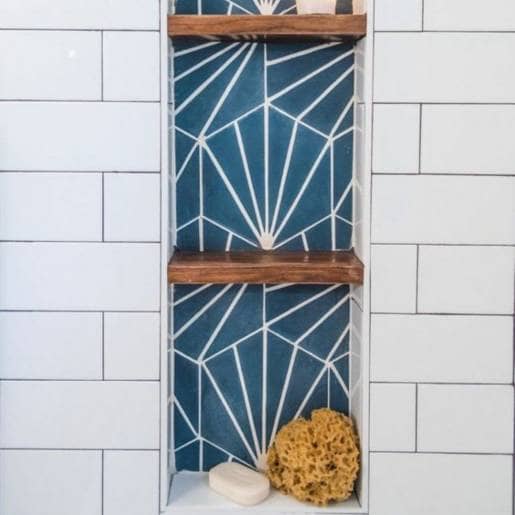 Cement tiles, what are they? – tiles are ever evolving and sometimes it's hard to keep up with the latest trends. According to Instagram hashtags over 73.7k people have posted about cement tiles, making them the hottest tile trend at present.
Cement tiles are a unique way to add texture to a bathroom and have been designed to be moisture resistant, ensuring the bathroom is easy to clean.
This budget-friendly option will help freshen and improve the feel of your bathroom. Placing cement tiles halfway up the wall can give a bold yet simple contrast to other colour schemes. Choose a colourful tile and a neutral wall to achieve a stylish Instagram-worthy finish.
Brassware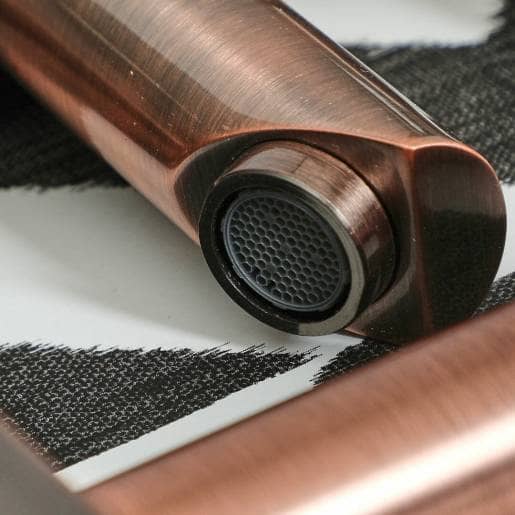 If you've been on Instagram in the past few months, we are sure that you will have noticed that brassware is everywhere. Warm metallics, vibrant coppers, and silky matt blacks have taken over from chrome.
Using either brushed or polished brass accessories can instantly add warmth to a minimalist bathroom and works with almost any colour scheme.
Introducing a new finish to your bathroom is the perfect way to give it a re-fresh without spending a fortune.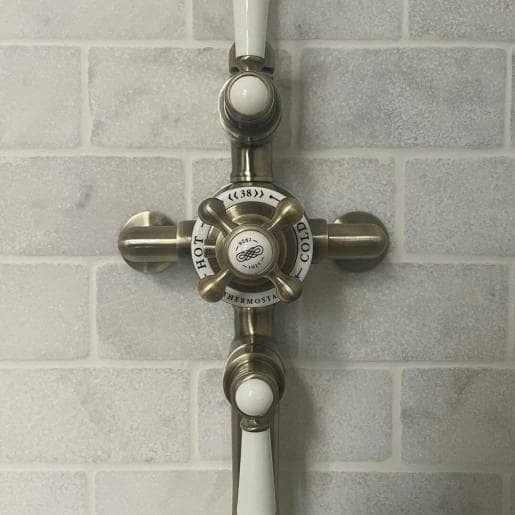 Black Bathroom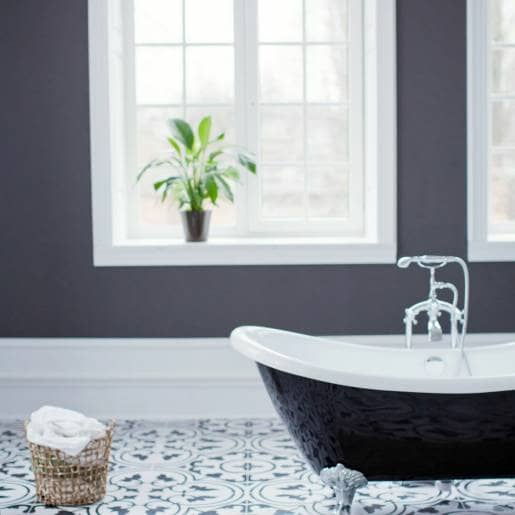 White has always been a bathroom favourite but make way for a new timeless colour – black. Offering a slick aesthetic and perfect for Instagram shots, #blackbathrooms has gathered 33k posts.
Black bathrooms are an ever-increasing trend and slowly becoming the go-to bathroom colour. A moody black bathroom can create a cosy, yet contemporary feel. The neutral tones allow accessories to stand out.
If you're not sold on an entire black bathroom, why not test the waters by painting one area black to see how it affects the lighting? If you're happy with how it looks then you can commit to the full room.
There we have it, the official list of trends Instagram has deemed worthy of us including in our current bathroom schemes!
Rikki has a passion for interior design and an even bigger passion for writing about it. When she isn't writing about gorgeous bathroom interiors, you'll find her discovering all of the latest trends.
Credit: Source link