Designed by Gumdesign, this is Letteramuta by antoniolupi as displayed earlier this year at Salone del Mobile.Milano in Italy.
The design originated with inspiration from the roughness and profound concreteness of a construction site, made of concrete, steel and dust, contrasted with the delicate softness and exclusivity of a bathroom. Letteramuta takes the geometry of the beam's structure and reinvents it as a piece of everyday furniture – in this case, a shelf.
The three-dimensional geometric figure is easily recognisable thanks to the "H" section of the extrusion, while the beam has always been associated with an element that develops longitudinally and supports the weight of what rests on it. antoniolupi has proposed Letteramuta as an elegant option not only for the bathroom, but for other rooms in the home as well.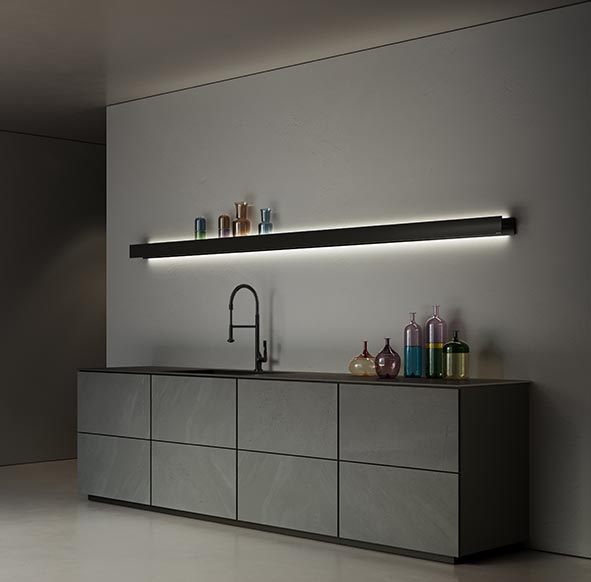 Letteramuta is a "made-to-measure" linear system designed to house bathroom accessories. The geometry of an HEA steel beam is transformed into a versatile, modular shelf through a variety of holes and slots. The product is in keeping with antoniolupi's commitment to evolutionary concepts and translating archetypal forms into interior design.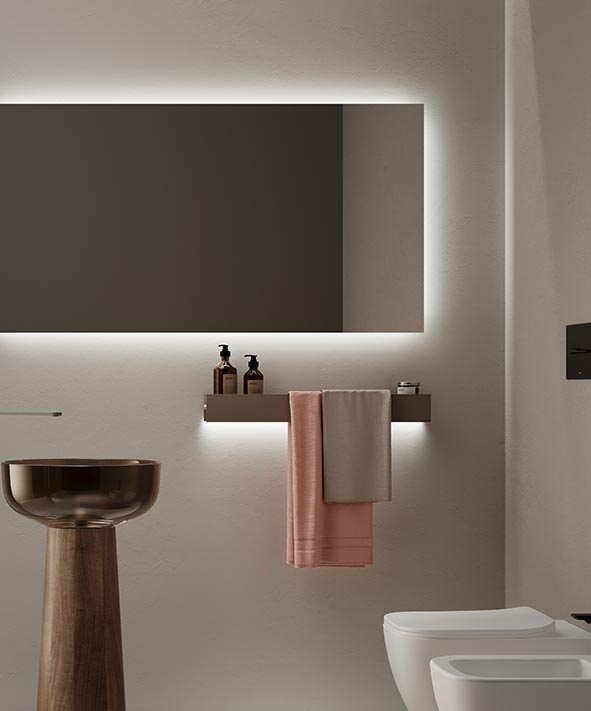 In any environment in which it is installed, Letteramuta can be equipped with an integrated LED light, placed both in the lower part to directly illuminate the underlying surfaces, and in the upper part for a more diffused and distributed light upwards.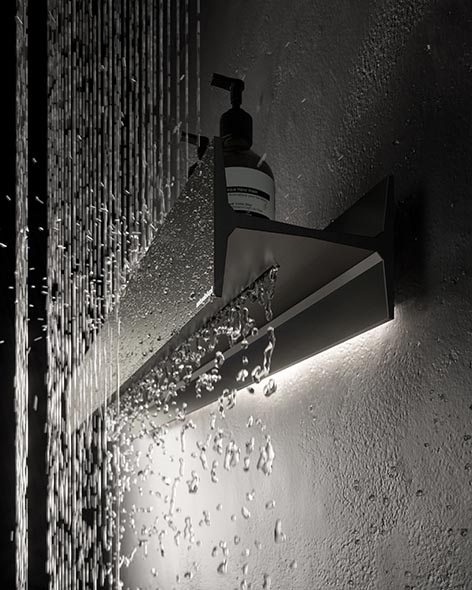 Letteramuta is supplied as standard in Matt White but can be painted in all the colors of the antoniolupi range to better integrate into the colour palette of the project. Within the bathroom space, it can perform the function of supporting the sink area or can be placed adjacent to the bathtub to house face or body care products, or a convenient towel holder. If used inside the shower area, a central groove is created in the shelf to allow for a regular flow of water. 
For more information, visit antoniolupi.it
Credit: Source link